Mentoring for the 2025 Foundation by Irene Grant
Irene Grant
10 July 2020

2025 Foundation | Career Development | Blog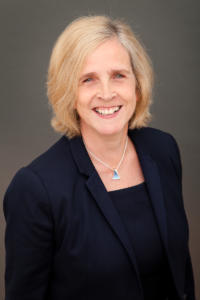 As a female senior leader in international Corporate Banking, I was relatively unusual – often the only female in a customer meeting, in a leadership team away-day or on a panel at an event. For this reason, I was regularly approached by women earlier in their banking careers asking me to be their mentor. At first, I wasn't even sure what that meant: but I learned the role and discovered that I loved it – helping individuals to be the best that they can be is immensely rewarding. So much so that when I left banking to pursue Non-Executive Director roles, I also formally trained as an Executive Coach & Mentor – now it's both a passion and business for me.
When I came across the 2025 Foundation, I was delighted to join the Committee: for me, it's an opportunity to bring together several key parts of who I am: my experience and network as a banker; my commitment to diversity & inclusion; my passion for supporting young people. Within the Committee, I volunteered to lead the Mentoring 'pillar' – a key part of our support to the Scholars and an obvious match for my own passion. Now I would love other Fellows and Chartered Bankers to get involved too as Mentors to the 2025 Foundation Scholars…
What is the 2025 Foundation? The 2025 Foundation aims to identify and support talented young people who would benefit from financial and other support to pursue a career in banking. The Foundation has been set up in anticipation of the Chartered Banker Institute's 150th anniversary in 2025 and is aligned with the original aims of the Institute - the promotion of education and development of young bankers entering the profession.

The Foundation's aim is to open up the opportunity to pursue a career in banking to those who would not otherwise have this opportunity or who would not otherwise consider such a career. Put simply, the Foundation's aim is to change lives.
The young people being supported by the 2025 Foundation are known as 'Scholars'; there are currently three Scholars and another cohort will likely join after the summer as we build momentum.
Where does Mentoring fit in? The 2025 Foundation brings together the Scholars - young people taking their first steps towards a career in banking - with experienced Fellows and Chartered Bankers who volunteer to be a Mentor.
Mentoring is based on the principle that an individual is ultimately responsible for the results which they are creating. If we acknowledge that we are responsible for something, it follows that we have power and influence over it. A Mentor should encourage a Mentee to identify their goals and help them understand a situation (opportunities or challenges) more clearly, develop new ideas of approaches for those situations, and take constructive action which gets the Mentee the results they want
As a Mentor, the Institute member uses his/ her own experiences, knowledge and network to offer to the Scholar guidance, support and encouragement. Because the relationship is based on trust and openness, the contents of the Mentoring discussions are confidential between Mentor and Scholar.
What should the Mentor expect from the Scholar: The Scholar should 'own' the mentoring relationship: this includes scheduling sessions, bringing topics for discussion, taking notes where appropriate and keeping agreements made during sessions. Most importantly, the Scholar must be open to the potential of mentoring: that means contributing to conversations honestly and openly and building a relationship - the strength and power of mentoring relates directly to the level of openness and trust in the relationship.
Why volunteer to Mentor with the 2025 Foundation? People give various reasons for not becoming a Mentor: "I don't have time", "I don't have the right skills", "I wouldn't know what to say". But we all have more time, skills and insight than we think, and anyone can learn to be a good mentor. Rather than think of a reason to say "no", consider first these reasons to say "yes":
- Become a better leader: Learning how to work with people to whom you don't have a natural connection, demonstrating patience with those in need of guidance and support, helping people figure out the best path forward: all trademarks of a great leader and skills honed through mentoring.
- Gain new perspectives and fresh ideas: Mentoring is a unique opportunity to step outside your normal circle of friends, peers and social media's echo chamber to gain an understanding of how the world looks through someone else's eyes. New perspectives lead to fresh ideas.
- Insight into a younger generation: Usually mentors work with younger mentees. If you are to be an effective leader, you need to have an understanding of how younger generations see things and where they can make a difference to the organisation. The openness and trust of a mentoring relationship offers a unique insight into these generational differences.
- Change someone's world: Do you remember a teacher, a coach or a former boss who said or did something that changed the trajectory of your life? This is your chance to do that for someone else. Not every mentoring partnership is life-changing, but every mentor has the potential to instigate surprising change. And there is little more rewarding than knowing you are making a difference to someone else's life.
Inspired? Then take action: We want Institute members to volunteer to become 2025 Foundation Mentors. The Institute provides a range of online resources on mentoring and we plan to run events for 2025 Foundation Scholars and Mentors that will help bring advice and guidance to life - as well as bringing together the current and future generations of professional bankers. Please follow the link here to register as a 2025 mentor. We welcome applications from all levels, from members at the start of their career to experienced professionals.