Contemporary Mentoring
PLD Works
10 May 2019

Blog | Career Development | Managing People | Blog
Mentoring allows established professionals and less experienced professionals to meet and engage with one another, offering both parties the chance to succeed, progress and learn new skills.
In contemporary mentoring mentors do not give the answers, their role is to help the mentee come to their own conclusion. This in turn can often make the mentor reappraise their own thinking around what is right and wrong.
Mentoring is a reflective experience, enabling both mentor and mentee to learn about different practices and cultures which they can then apply to their own organisations.
No two mentoring relationships are the same, however all mentoring relationships should start with the same solid foundations.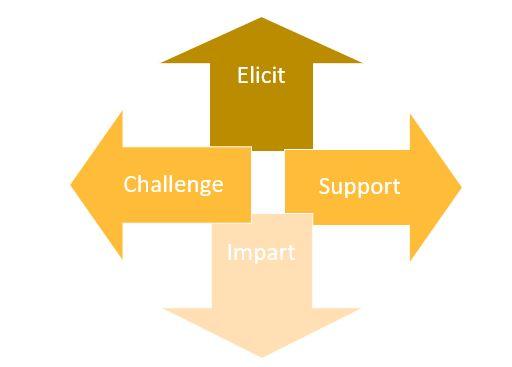 The cornerstones of mentoring
Elicit – asking questions and listening
Support – encouraging and validating
Impart – sharing knowledge and experience
Challenge – providing a different perspective
The traditional view of mentoring is where a mentor shares their experience and imparts knowledge. In contemporary mentoring a mentor does a lot more listening than talking. The mentor's job is to illicit information and ask questions before they offer an opinion or guide.
A mentor is often a sounding-board and can provide a link into other information and people who can help. The mentor doesn't need to have all the answers.
During the course of the mentoring relationship the mentor will become a confidante; someone with whom the mentee will share aspirations and challenges with.
A mentor's role is also to challenge, to offer a different perspective, whilst also providing support. Sometimes all a mentee needs is to talk to someone and this process in itself makes actions and solutions obvious. The mentoring process then becomes a catalyst for change.
The process can also lead to mentors questioning their own judgement, often encouraging them to reflect on their management style and whether they are doing enough career development for their own people.
Mentor Roles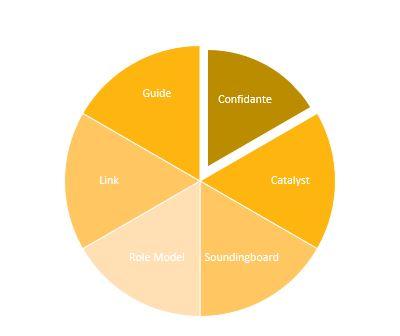 If you feel you could benefit from becoming a mentor click here to find out more about our mentoring opportunities.